Lighting for Any Vibe:
Create the perfect gaming atmosphere. Our RGB computer speaker bar allows you to choose between 6 lighting modes. Dynamic breathing, audio sync, and 3 static colors.

Wired or Wireless, Your Choice:
Connect the monitor soundbar directly via the 3.5mm AUX cable or connect wirelessly via Bluetooth to any BT-enabled device. Press the "Mode" touch button to switch between wired or Bluetooth.

Simple USB Powered:
No batteries or wall outlets are needed. Simply connect the pc sound bar to any USB device like a computer, laptop, tablet, power bank, etc.

What You'll Receive:
At Tilted Nation, we want you to receive the best possible experience. So, along with the TNPHASER Bluetooth sound bar speaker we will also include up to 2 years of warranty and lifetime support.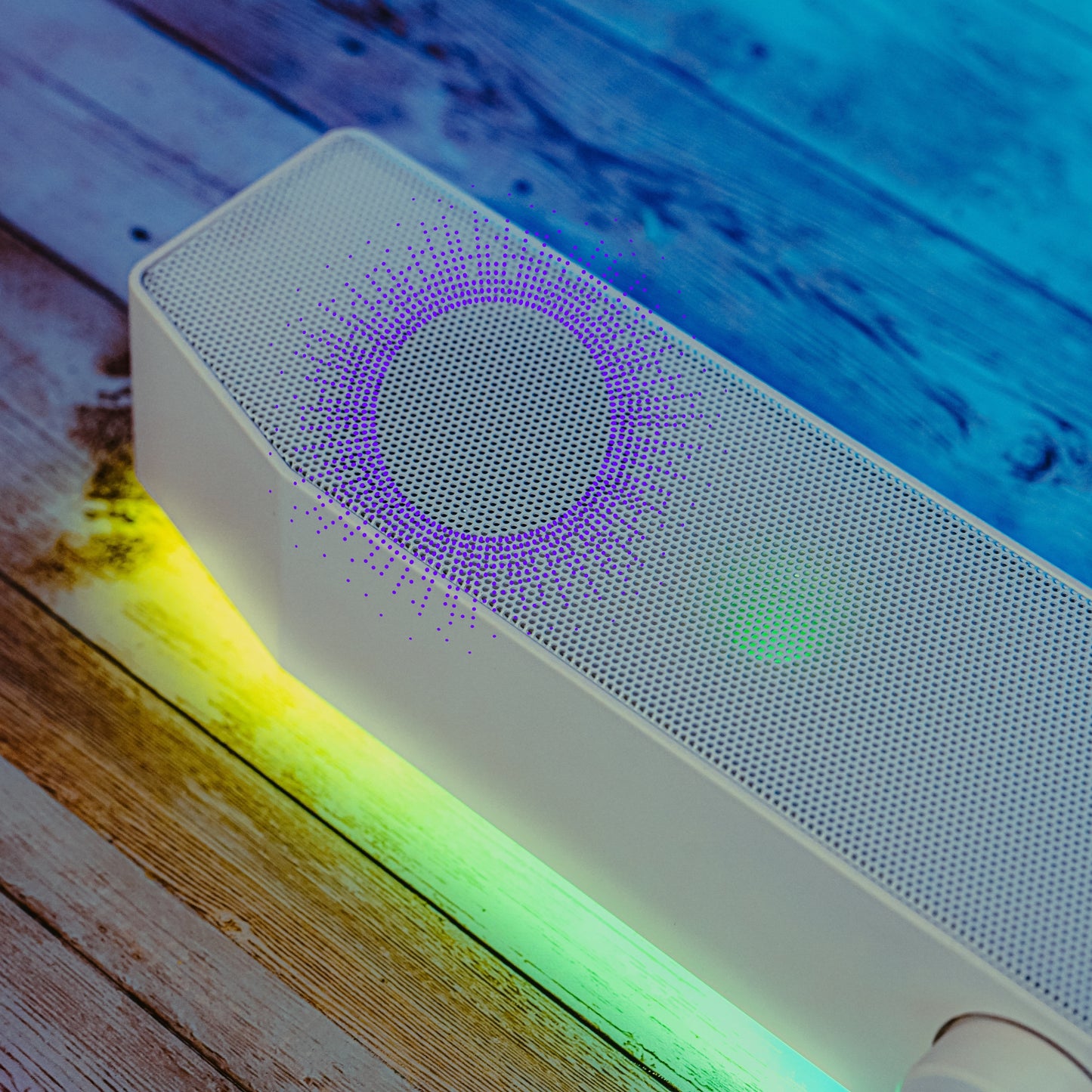 CRISP SOUND FOR GAMING
Dual driver technology provides better sound spread & power to push your music and games to their limits.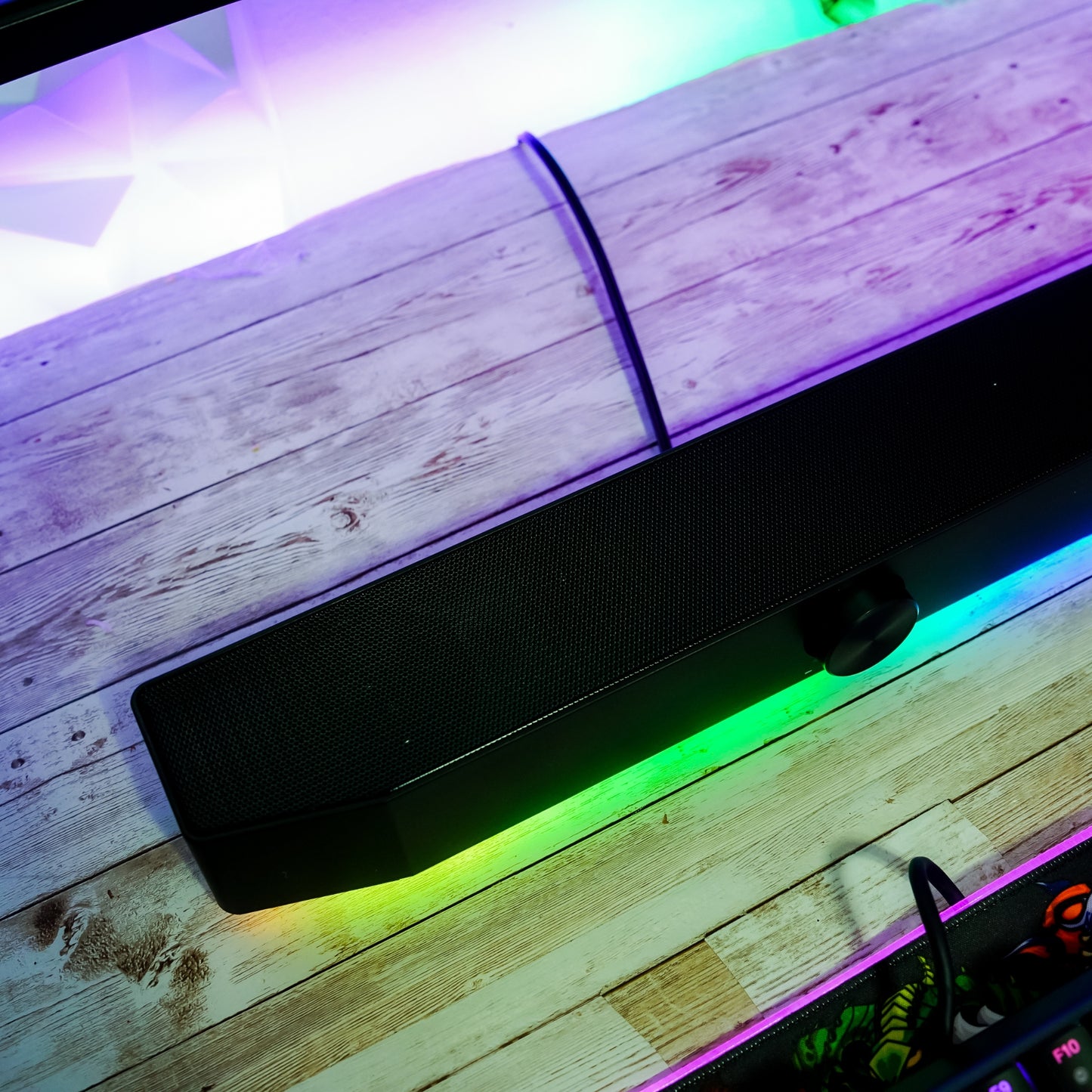 CUSTOMIZE YOUR RGB
Choose the perfect RGB for your setup with the RGB touch sensor:

Color Modes:
• Dynamic breathing effects
• Audio synced lighting
• Or cycle static colors: red, green & blue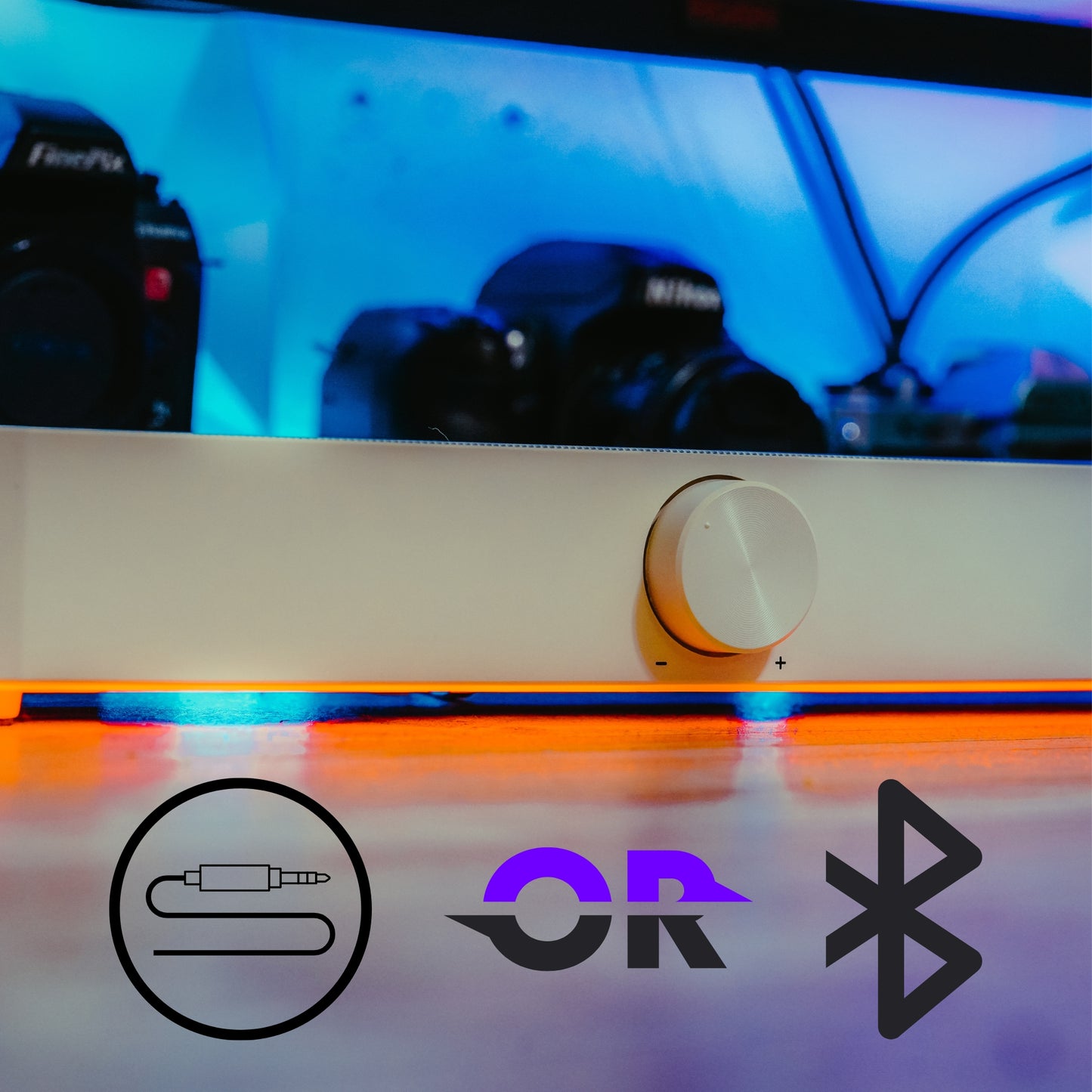 WIRED & BLUETOOTH COMPATIBILITY
• Connect 3.5 Aux inputs or pair a Bluetooth-enabled device, the choice is yours.
• For power, plug it into a USB power source like (laptop or desktop, etc).
Specifications

• Speaker Size (x2): 2 Inches
• Number of Speakers: 2 dual driver / diaphragm speakers built into one unit
• Output Power (R.M.S): 5W x2
• Frequency Response: 150Hz-20KHz
• Sensitivity: 750Mv±50Mv
• Signal Noise Ratio: ≥65dB
• Bluetooth Version: 4.2
• Input Interface: 3.5MM Audio Jack
• Power Input: USB (5V)
• Unit Size: 15.75"×3"×2.6"
• Weight: 1.6 pounds

Shipping & Returns

Shipping: Your order means a lot to us. That's why we offer fast, safe and reliable delivery options for every item.

Returns: Not loving it? We offer returns for most items within 30 days of delivery for a refund or store credit.

Warranty: Comes with 1 year warranty (plus optional VIP warranty)